The following are available as limited editions, designed in collaboration with Paul McKenzie. Each piece is hand made by Michael Ibsen using solid timbers with known provenance. Richard III editions come with a signed certificate of authenticity and edition number. Please enquire for more details.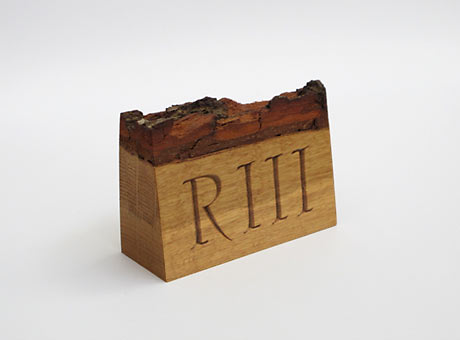 RIII Memento (Edition of 15)
This small plaque is a memento for the Richard III project of 2015. Each piece is cut from edges of the actual boards used to construct Richard III's coffin. The bark and sapwood cannot be used for construction purposes but in this instance has a character and resonance due to its connection with the coffin, and would make a unique memento. Each piece comes with a certificate of authenticity signed by Mike Ibsen.
Available with or without carved initials.
Dimensions: approx 90(w) x 35(d) x 65(h) mm
Materials: Herefordshire English Oak
(cut from the same boards as the coffin)
Without carving £60
With carving: £15 per character
enquire @ michaelibsen.co.uk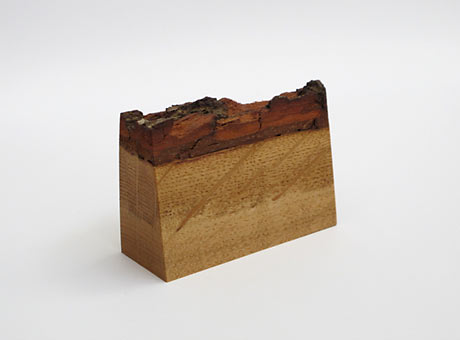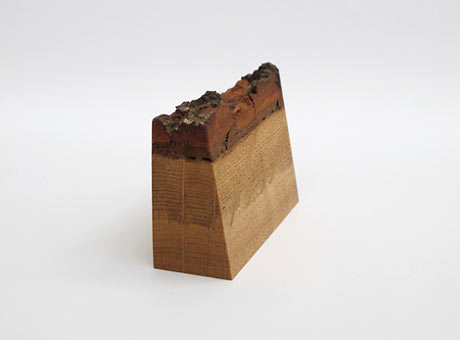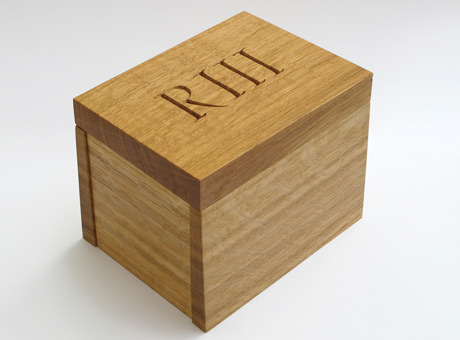 Trinket Box (Edition of 15)
This small trinket box is made in an edition of just 15 as a souvenir to commemorate the 2015 reinterment of Richard III. Made from English Oak with a base plate from Cedar of Lebanon, which lends a delicately spiced fragrance to the interior. Similar in construction to the casket of the three soils for the Richard III project, but on a smaller and more simple scale. Ideal for jewellery, letters, postcards and other keepsake items you want to treasure.
Available with or without carving to the top.
Dimensions: 21(w) x 15(h) x 14.5(d)cms
Materials: English Oak, Cedar of Lebanon, Metal Hinges
Without carving: £290
With carving: £15 per character
enquire @ michaelibsen.co.uk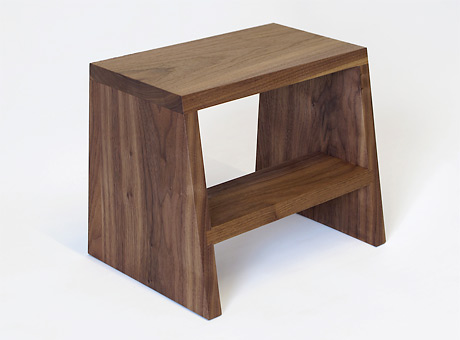 Step Stool (Edition of 10)
The step stool is a new design with a simple and practical elegance. Construction details have been minimised to allow the natural grain and colour of the timber more prominence, except for one detail of a dovetail joint where the lower step is slotted into the stool.
Dimensions: 340(w) x 260(d) x 285(h) mm
Materials: Black Walnut
£POA

enquire @ michaelibsen.co.uk